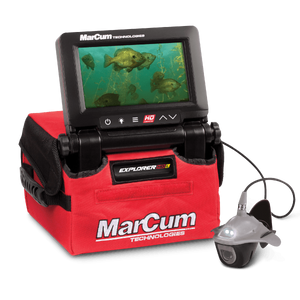 A full 1080p camera that displays in full-resolution on any HD compatible connected TV or monitor, offers a superior viewing experience on the open ice or in the wheelhouse.

Scan the depths with power to spare, thanks to the MarCum Brute 12V10AH Lithium LiFePO4 battery and charger.

Combine these features with one of the brightest screens MarCum has ever produced.

75 feet of camera cable, and the Explorer HD L delivers the simplest, yet most advanced underwater viewing experience ever devised.